Scritto da Ivana Basaric
How can you forget about waiting times for a service request? And how can you be updated on your ticket status in real time? We have thought about one single dashboard where you can manage your requests and check their status. Have a look at the changes to the new MyElmec Support Dashboard.
How much time do you waste talking to help and support operators, especially when they do not immediately have all the information they need to resolve your problem? A great amount of it!
That is why our pool of experts are constantly working to improve your experience with new automatic systems to process your requests.
Already Have MyElmec? Login and Find Out Connectivity Dashboard Now!
Not yet in MyElmec? Fill in The Form and Start Your DemO
Stop wasting time just to be updated on your ticket progress status! On our MyElmec portal you have a full and transparent view of what our operators are doing, and you can track the tasks in real time as well as sending any reminders if you need to.
The fact that this section is the most used by our clients who open over 1,200 tickets every month by this portal is not a coincidence at all.
But let's see in detail all the information you will find on this dashboard.


Ticket Distribution

On the first dashboard tab, you will find the information on your open tickets or requests. In particular, you can view all the tickets that are being worked on, the ones that have been suspended, the changes and the tickets that have been closed in the last 30 days.

You can know why your tickets have been suspended, because of either other third parties or insufficient information from the user who opened that ticket.
But who are these third parties? They can be either our or your external suppliers. Sometimes you may see a "Internal IT" writing. This happens if you have a particularly structured IT department which may be, in turn, divided into a number of teams.
Send Your Requests Quickly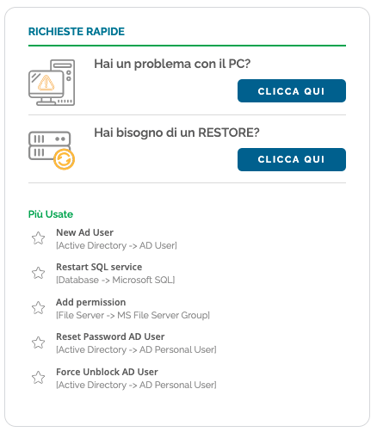 Are you having problems with your PC or want to ask us for a DB or a full VM restore? Or would you like to send a Service Request quickly? We have created a number of quick paths for these operations too, which will lead you directly to the dedicated sections with pre-filled required fields based on your choices..
Your Ticket Timeline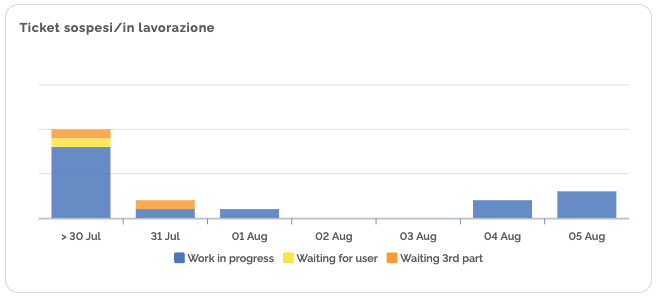 Thanks to this histogram chart, which will always show you the current week, you can monitor how long your tickets have been open and, therefore, how long we have been working on them.
Your Users and Ticket Areas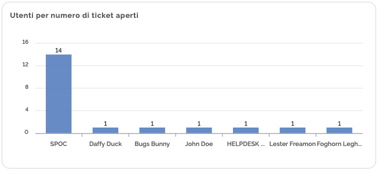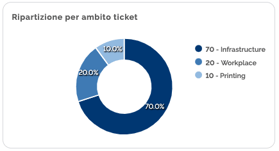 From this dashboard, you can see the users opening the highest number of tickets, but also the areas for which these tickets are opened, specifically: Infrastructure, Workplace or Printing. This detail is extremely useful if you want to estimate any future interventions..
Your Ticket Types

Thanks to these two charts, you can see the distinction between tickets and changes, as well as knowing the percentage of Incidents and the Service Requests that have been opened..
Open Your Tickets Directly from The Dashboard
From MyElmec you can easily open your tickets by choosing between Service Requests, Incidents and PC Failure.
Service request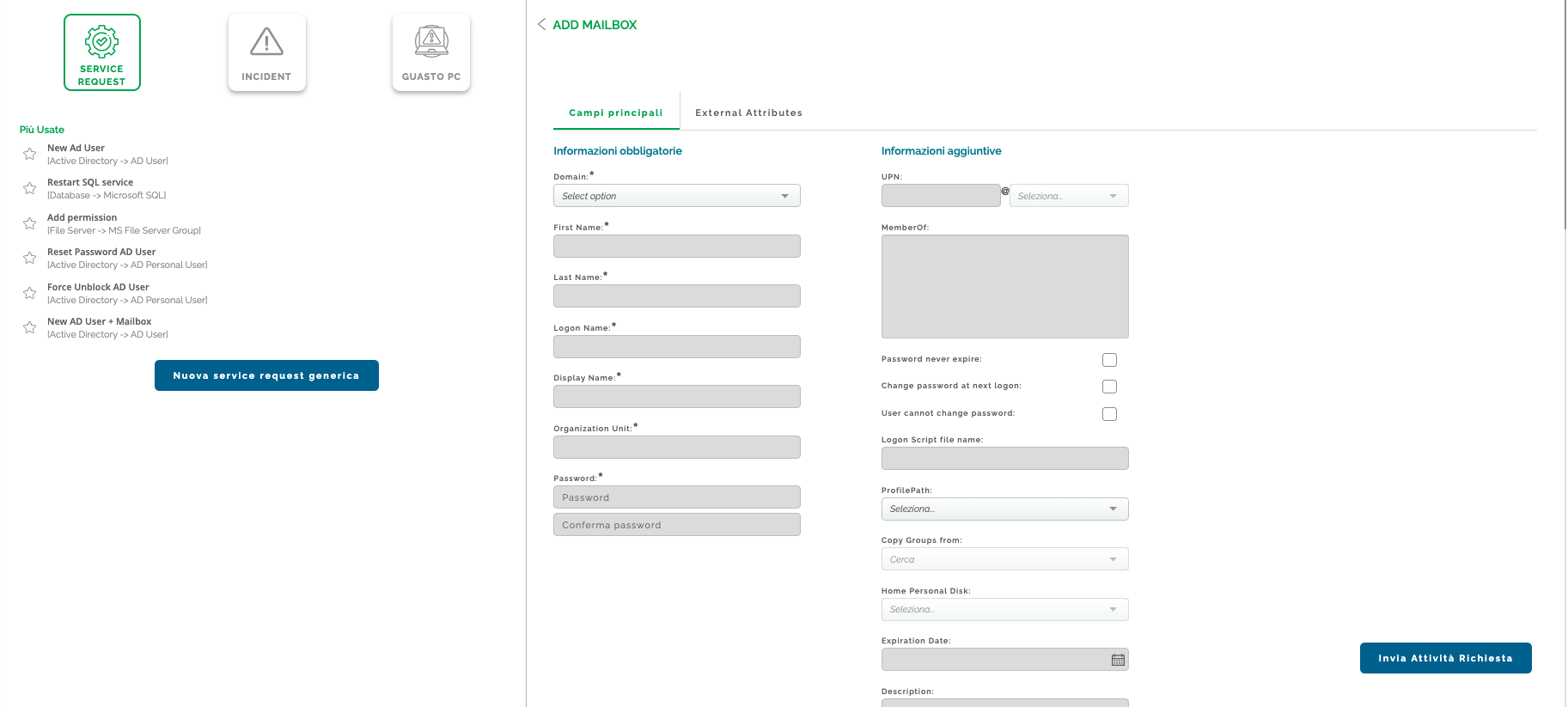 First of all, when speaking about Service Requests we have to refer to automation. Our pool of experts have studied a number of frequent requests and integrated a series of automated processes, so that if you provide the required information (marked with *) and send your requests, it will be processed within a few seconds.
When an end-to-end automated process is not available, thanks to the required fields, we are able to send your request to the correct department. By doing so, the person who has to manage your request already receives all the information he or she needs.
In both cases, you have a number of advantages as to time saving because all the email or telephone communications to integrate the required information are no longer necessary.
Incident

If you have any problems, you can open your tickets reporting whether those are system criticalities (System), or related to any assets under your agreement with us of which you may have a serial number (Hardware), or to your users (Personal).
PC Failure

If you have a PC failure, you have to provide the required information and send your request.
Monitor Your Archive

All your tickets are then archived on the last dashboard tab, where you can either use any of the filters available or download all your tickets of the last 6 months.
Finally, with MyElmec Mobile App, which you can download from all Stores, you can monitor either your archive or the tickets we are working on wherever you are!
Already Have MyElmec? Login and Find Out Suppport New Dashboard Now!
Don't Know MyElmec Yet?
Fill in the form below and start your MyElmec 1-month demo!